On episode 8 we share our vacation planning tips with travel agent Erika Murphy from ErikaMurphyTravel.com.
Highlights:
Intro: This week I was reminded in a couple ways why we do this podcast.  Curtis relates two stories of a Disney World conversation in the hall at work and a "funny" surprise new listener.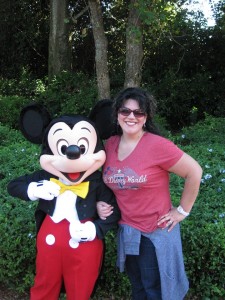 Erika Murphy is a Travel agent and from her website tagline is "Loving Disney Wholeheartedly, Planning Trips Obsessively" . She was featured on the Travel Channel as the "Ultimate Disney Fan".  She's a Disney World geek like us.
We first talk about:
About Erika and what it's like to be a Disney Travel agent
How many times have you been to Disney World?
Harambe Nights
Polynesian updates
Seven Dwarfs Mine Train opening of May 28
We'll be at WDW at the same time in June
Listener question: South Carolina – Twitter @edistopluto – How to do a 10 day on-property stay on a budget?
Lindsay's Top 5 trip planning tips
1.) Decide when to go
2.) Where to stay
3.) What to eat
4.) What parks when based on extra magic hours and meals
5) Fast pass and touring plans
Last question:
Erika's favorite memory?
Erika Murphy's contact:
Twitter: @Erika_Murphy
Podcast: Play in new window | Download | Embed