One of the great things about Disney World and all the parks is that there is so much to do and see.  It's impossible to do and see EVERYTHING in one trip.  Even so, maximizing your time and having a plan is essential to see and do as much as possible while balancing your relaxation time.  Above all, don't miss magical moments as they come ahead of racing to your next attraction, Fast Pass or dining reservation.
You need at least two days to tour Magic Kingdom.   Here are some great general tips whenever you want to get the most out of your park time.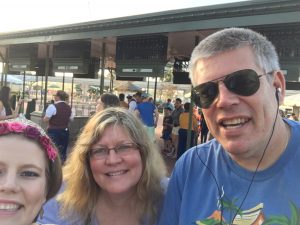 Have a family meeting in advance of your trip where you prioritize the most popular rides, gain an understanding of things they want to do and agree on the touring plan.
Install the My Disney Experience app on your cell phone and book your fast passes 60 days in advance of your trip assuming you're staying at a Disney resort. (30 days otherwise)
Take the bus from your resort at least 1.5 hours before park opening.  Get to the park one hour before park opens.  We prefer to take bus over driving a car to Magic Kingdom because the bus drops you off at the park avoiding the Ticket and Transportation Center.
Get to the park early before the park opens and stay ahead of the crowds.  You'll be able to do one of the busiest attractions without a fast pass and eat lunch early beating the lunch crowd.
Buy the Unofficial Guide To Walt Disney World book.  Use the discount code in the book to gain access to the TouringPlans.com website.  Review the touring plans and even customize plans for your family.
On day one, we'll concentrate on Fantasyland, Frontierland and Adventureland.   On day two, we'll start with Tomorrowland and Adventureland with the rest of the day to leave open for exploring.  Here's an example of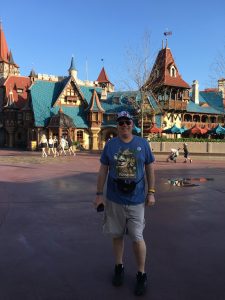 attractions to add to your plan.  If you load these up into the TouringPlans.com site, they can order them in the most efficient plan.
Seven Dwarfs Mine Train (FP)
Pirates of the Caribbean
Splash Mountain (FP)
Big Thunder Mountain Railroad (FP)
Jungle Cruise
The Haunted Mansion
Mickey's Philharmagic
Peter Pan's Flight
It's A Small World
Under the Sea ~ Journey of the Little Mermaid
Festival of Fantasy Parade
Tiki Room
Great Moments in History with the Muppets
Laugh Floor
Happily Ever After
Once Upon A Time
Day 2
Space Mountain
Buzz Lightyear Space Ranger(FP)
Laugh Floor
Astro Orbitor
Tomorrowland Transit Authority
Speedway
Carousel of Progress
Tiki Room
Pirates (FP)
Country Bears
Splash Mountain (FP)
Haunted Mansion
Remember to keep your plans balanced so you don't run yourself ragged and take the magic as it comes!